To create a campaign with a form that only allows entry via a unique code, you'll want to edit your form and add the field Single Use Codes to it.
When managing your campaign, visit the Design or Customize section. Select the Form Element by clicking anywhere on the form.
*Note: If you don't have a form, click Elements and add one to your entry page.
When you click your form, you'll see the option Settings on the left side, click that and then choose "add form field".
Next, select Single Use Codes.
Then add in your codes by copying and pasting or by uploading a file with codes (copying or pasting codes require codes be one per line).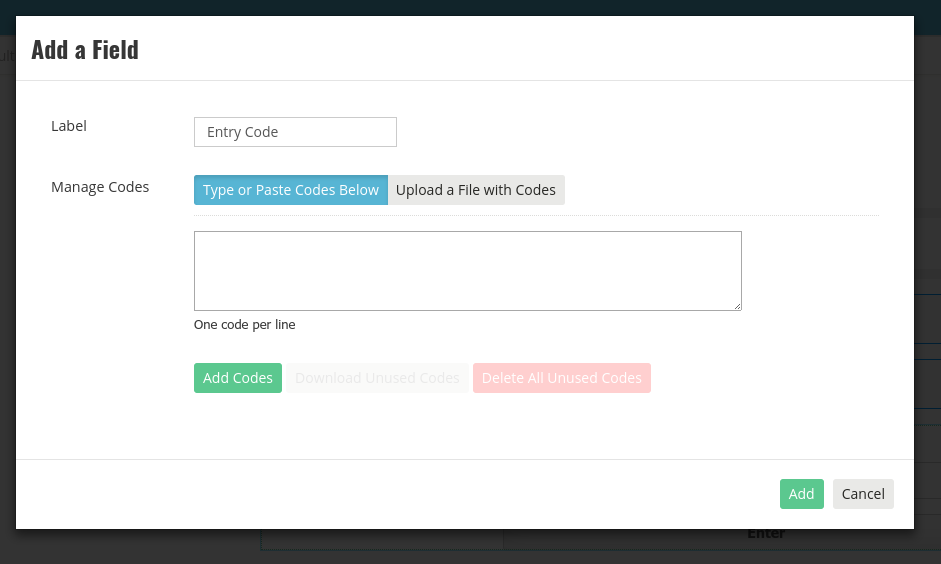 Now users will have to have one of the unique codes you put into this setting to enter. That unique code can only be used once per form submission.