Since Facebook has updated business pages to the New Page Experience templates, custom or third-party tabs are no longer supported. Previously installed tabs may not be visible to visitors of your page, but if you need to remove a tab, you can use one of these methods:
For our static tab apps (HTML FanGate, Pinterest, Twitter, etc.) you can remove the tab right from your Woobox Dashboard.
Be sure to login with Facebook, then simply go to the Tab Settings, where you'd typically edit the content of the tab, and you'll see an option just below the tab title to Remove App. Click the link and then confirm that you'd like to remove the tab by clicking the Delete App and Settings button.
For our Campaign/experience apps (Sweepstakes, Coupons, Photo Contests, etc.), just go to the Facebook Page Tab section of the campaign's dashboard and click the Remove Tab button.
Hiding or removing an app/tab from your Facebook page
As of September 2020, Facebook has removed the option to delete tabs from the Settings -> Templates and Tabs section of your business page. We don't know if this was intentional or if Facebook plans on changing it.
In most cases, you should still be able to use our new Manage Tabs section to remove tabs even if the campaign has been deleted or if it is a non-Woobox tab.
After logging in with Facebook and choosing the desired business, go to the Business Settings section and click on Facebook: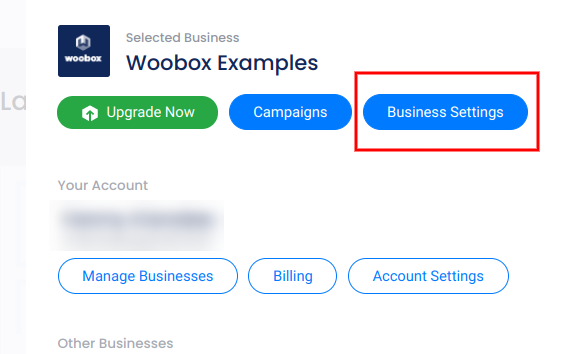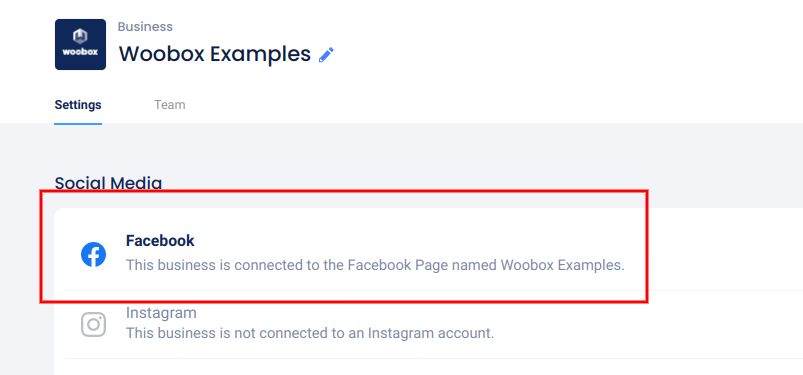 In the panel that opens on the right, you'll now see a section titled Manage Tabs: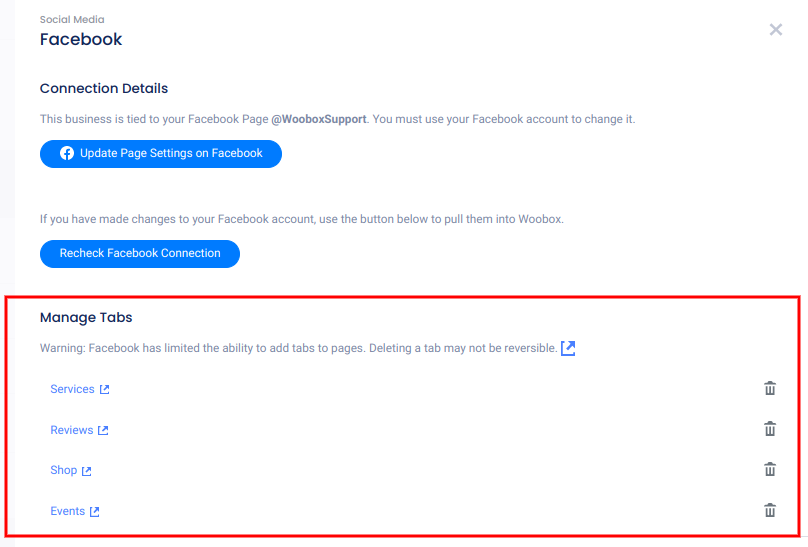 You can view the tab on your page by clicking the blue tab title. Delete the tab from your page by clicking the trash-can icon to the right:

It's as simple as that! The tab should be removed from your Facebook page within a few minutes.
Removing stuck/empty tabs
Facebook/Meta no longer provides an option to delete previously installed tabs, but old tabs seen in the More dropdown are only visible to page admins, not visitors.